Scientifically formulated, botanical skincare
created with sensitive skin in mind. Formulated in Canterbury, we are an artisan plant-based skincare brand that combines the alchemy of science with botanical ingredients created to soothe, nourish and revitalise your skin.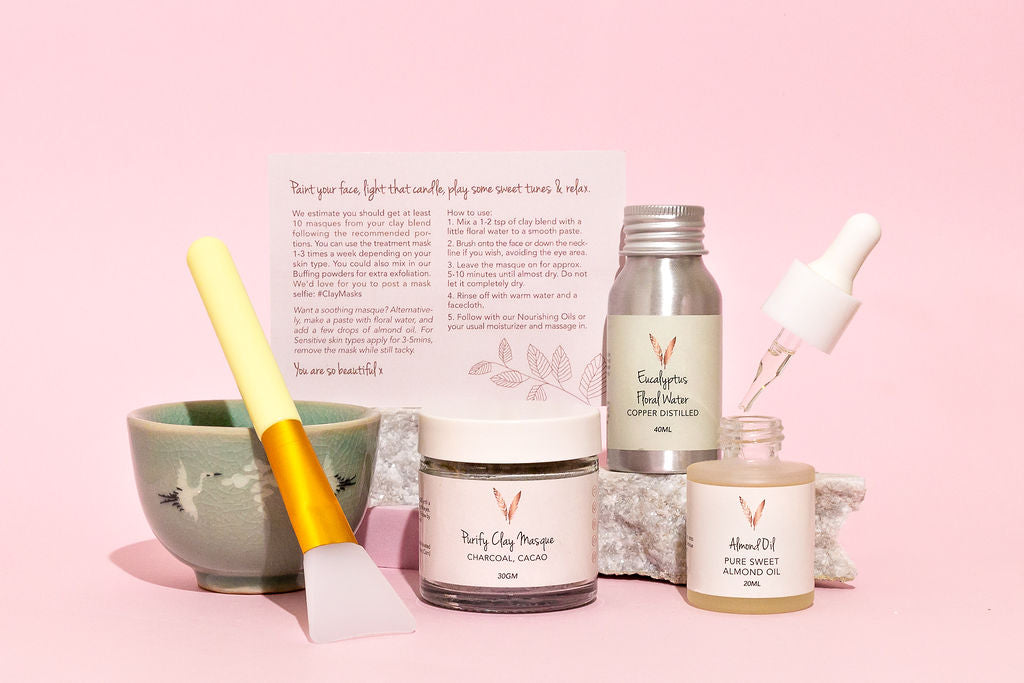 Try a Clean Beauty Box
The ultimate pamper session in a box, this kit includes everything you need to give yourself a clay masque facial, suited to your skin type.
Shop Now